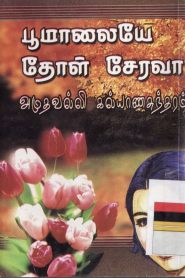 Description:
---
Poomalaiye Thol Serava Tamil Book in PDF available in Tamil desiyam website.
Amuthavalli Kalyanasundaram's great novel Poomalaiye Thol Serava is written in Tamil. This book was well-received by Tamil readers. Would you be interested in reading Poomalaiye Thol Serava? This book is available for free download from this page. Take this book's PDF file, and then take your time reading it.
Click here to Download.
Click below links to return to specific page of Tamil Books
Back