Who is Mannar Mannan?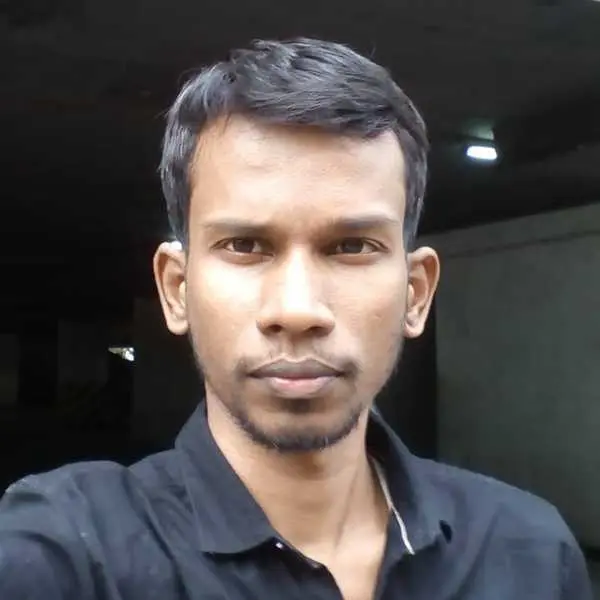 About Mannar Mannan
Mannar Mannan is a writer, historian, researcher, media person, numismatist, founder of Payitru Educational trust, youtuber and owns a sizable collection of approximately 5000 coins, stamps and antiques. His coins collection is substantial enough to allow us to explore Tamil Nadu's history as well as the history of India as a whole. Through his coin research,  he has proved that - the origin of the word Cash was derived from Tamil word 'Kaasu'. He has written 8 books till date and all the books by Mannar Mannan provides accurate research data about history.
Find more details about Mannar Mannan below
Mannar Mannan Family
Mannar Mannan's wife name is Kasthuri Bai and his son's name is Indiran. Mannar mannan's family members have participated in Mozhi por ( மொழிப்போர் ). In fact, his father and mother met each for first time in Mozhi Por.
His uncle was a Tamil teacher and elder brother is a doctorate in Tamil language. Most of his family members and relatives had interest in Tamil language, this made him naturally interested in Tamil literature.
Mannar Mannan passion for coins
Mannar mannan, who was raised in the historically significant region of Thanjavur, had a passion for the past and started collecting coins and researching them. He recalls his first experience with an ancient coin when he was in middle school, and how it became a love for him over the new few years.
Mannar mannan was fond of a British rupee currency that his neighbour was owning and was very interested when neighbour told him about the coin, so he asked for it. Fortunately, neighbour provided it to me without charge. But I didn't realise how tough and expensive coin collecting is until much later. During Deepavali when Mannar mannan was in middle school, he traded all of my crackers for coins from a group of kids.
Education and Work Experience
Mannar mannan studied Bachelor of Computer Application BCA and completed his masters in Media Arts at Loyola College Chennai
Below is his Work experience:
Ananda Vikatan 2008 - 2011 as Special correspondent.
Program producer at PuthiyaThalaimurai TV 2012 - 2018
And he has worked in few Tamil Movies
Currently a Researcher at Numismatics and Digital News Editor at Mei Ezhuththu
He is the first Numismatic certified Expert in Tamilnadu
Mannar mannan was awarded as Youth icon award 2016 by APJ Abdul Kalam international foundation
Coin Exhibition by Mannar Mannan
He displayed a sizable collection of historic Tamil Nadu coins at an exhibition in Chennai, dating from the third century BC to the eighteenth-century AD.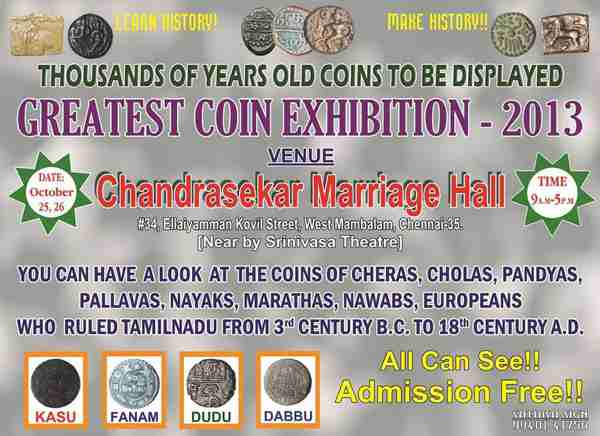 Raja Raja Cholan was the only king to produce coins in all metals, including gold, and his lead coin is one of Mannar Mannan's favourites.
He has spent 25 lakhs in buying coin alone. His curiosity led him to research the background of and understand more about each coin he owned. Mr. Durairaj was his history teacher in Cholamandalam school.
Mannar Mannan's Goal
Mannar has a very specific goal, which is to produce more researchers in all fields that students find engaging, not only history. That is the goal of the Payitru Educational Trust, which supports the planning of educational displays for students in schools. Although none of the volunteers he works with are specialists in coinage, they are all eager about learning and discovering, which is crucial in his opinion.
PAYITRU Education Trust
Payitru educational trust was started by Mannar Mannan - that conducts free history exhibitions with coins, stamps and antiques. This trust was formed with the motto of conveying knowledge about coins and history to the school and college students by conducting coin exhibitions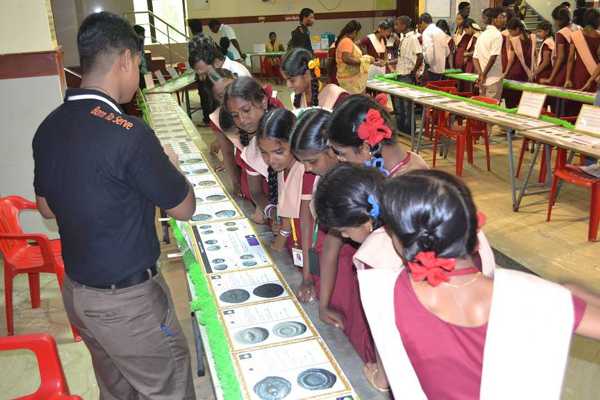 Starting from 2012 to 2018 Payitru educational Trust has conducted 10 Big coin exhibitions, about 25,000 school students and 10,000 public have visited this coin exhibition. Chennai and Coimbatore are the places in which coin exhibition was conducted.
Payitru Education Trust is the only trust that conducts coin exhibitions in Tamil nadu
History Knowledge to Students
History is a subject for students from 5th to 12th standard, but it is not considered as an important subject by most of the students. In order to gain practical knowledge about History subject, students need to visit historical places or exhibitions such as coin exhibition to know the history of their ancestor and land.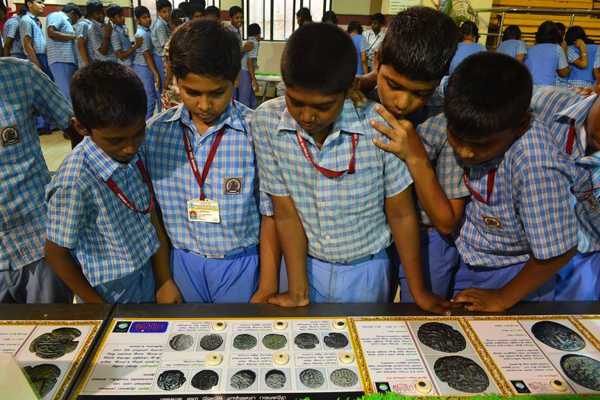 90% of the students coming out of the school and colleges have never visited a museum, so they do not have any knowledge about their history. Only a student with History knowledge can make history and develop the country in which he is living.
The reason for students not visiting museum is - there are only limited number of museums in Tamil Nādu and some of them are far away from the school locations, another reason is - most of the government school student parents, do not have enough funds to afford the expense for their Museum travel.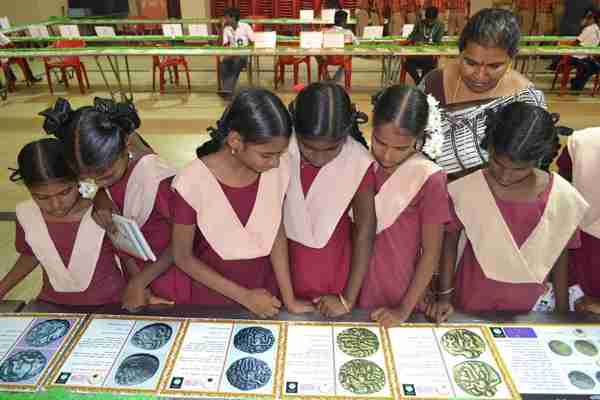 These reasons have made a big gap between the students and their history knowledge.
In order to resolve this issue, Mannar mannan planned to conduct mobile exhibitions near to the locations of the schools.
Mannar Mannan's intention is to convey history knowledge to the students and the public who visit the exhibition, and not to make money by selling coins in exhibition. So, I don't sell coins or encourage others to sell coins in our exhibitions.
He keeps donation box in every exhibition and people who are interested in donating funds will deposit their cash in this box.
The funds collected through such donation box will be used for the expenses and for volunteers who work in displaying the coins.
In spite of good reach in coin exhibitions Mannar mannan couldn't conduct coin exhibitions after 2018 due to financial issues and a smaller number of volunteers.
Payitru Padaippagam Youtube Channel
Payitru Padaippagam is Mannar Mannan's official YouTube channel - which he uses to convey his historical research and coin history to his online followers. There are more than 200,000 followers for this YouTube channel. He also addresses current issues in society through his channel.
He was impressed with the Payitru name from the below Bharathiyaar poem, that made him to name his Trust as Payitru Education Trust and YouTube channel as Payitru Padaippagam
"வயிற்றுக்குச் சோறிடல் வேண்டும்
இங்கு வாழும் மனிதருக்கெல்லாம்
பயிற்றிப் பல கல்வி தந்து -
இந்த பாரை உயர்த்திட வேண்டும்!"
-மகாகவி பாரதி
Payitru Padaippagam Youtube channel
Mannar Mannan Researcher
There are many historians around the world, who research and write history based on the ancient coins. Whereas in India, there are no such researchers who write history based on the ancient coins. So, Mannar Mannan decided to research and write history through ancient coins.
That's how Mannar Mannan became a history researcher. History researches has been published in his books, as well as in reading newspapers.
His first research book was Pallavar varalaru written in 2016.
Mannar Mannan books
Below are the list of Mannar mannan books. You can buy it directly from Payitru Padaippagam.
Mannar Mannan's Contact details
Below are the contact details of Mannar Mannan
Email: [email protected]
Facebook Page : Payitru Padaippagam
Twitter: Mannar Mannan @Mannar89 Twitter
Mobile number: 08925095553
Youtube channel: @PAYITRUPadaippagam
Tamil Desiyam congratulates Mannar Mannan, his family members and volunteers; for their work in Tamil history through coins and sharing their knowledge to students through coin exhibitions & books. We wish them all the very best for their future. You can find more details about Tamil language, siddha medicine, life quotes in Tamil, Tamil books PDF, civilization, culture, politics, people and History in Tamil desiyam.
Thanks for Reading!